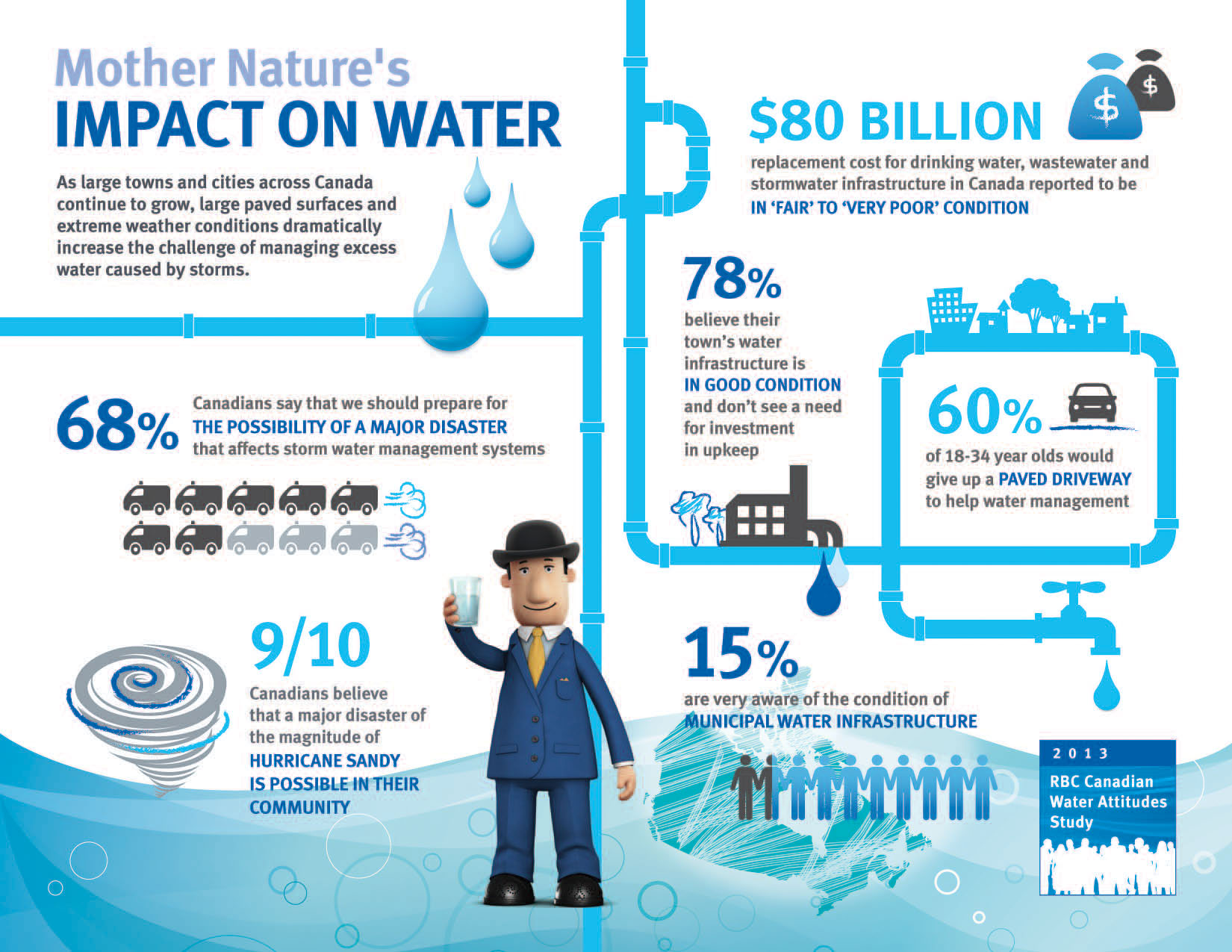 (Graphics from Waterfootprint.org)
Indoor Water Conservation
Municipal Leader
City of Red Deer – Conservation Strategies
City of Red Deer – Water Conservation, Efficiency and Productivity Plan
Town Of Canmore – Conservation Strategy
City of Calgary – Water Conservation
Town of Stettler – Water Saving Tips
Town of Sylvan Lake Water Conservation
For general water conservation ideas, check out
AUMA Water Conservation Strategy
Water and Energy Saving Tips for Multi-Unit Residential Building
Does your faucet drip? That drip is costing you money:
60 drops per minute = 192 gallons per month
90 drops per minute = 310 gallons per month
120 drops per minute = 429 gallons per month
Think about purchase a new washing machine
Old washers average 40.9 gallons per load vs. higher efficient model that use 24.3 gallons per load
Outdoor Water Conservation
Don't Over Water Your Lawn
Alberta homeowners generally apply four to five times more water to their lawns than they need to.
As a general rule, two to three centimetres of water per week is adequate.
Place an empty tuna can or upside down Frisbee on your lawn – when it's full, turn off your sprinkler. Install a sprinkler timer to ensure you don't forget to turn off the hose.
Make sure you are watering the grass – not the sidewalk, driveway or your neighbour's car!
Use a Rain Barrel
Use a rain barrel to collect rainwater to use on your garden rather than using drinking water from the hose.
Rain water is actually better for your plants as it does not contain any chlorine and is at ambient temperature.
Make sure your rain barrel is child safe and mosquito proof.